27.06.2018
At the end of December 2017, the enterprise VVV-SPETSTEKHNIKA PE produced two dredgers HCC mark 400/20-GR-F for clearing water bodies in the Vinnitsa region.
One of the dredgers acquired the Vinnitsa City Council, for work within the city. Another dredger is designed for work throughout the Vinnitsa region. The production and delivery of dredgers was carried out in accordance with the terms of tenders that were previously won by our company.
In June, after the end of the spawning season, the enterprise completed the commissioning of this equipment and now the dredgers are doing their job in the region.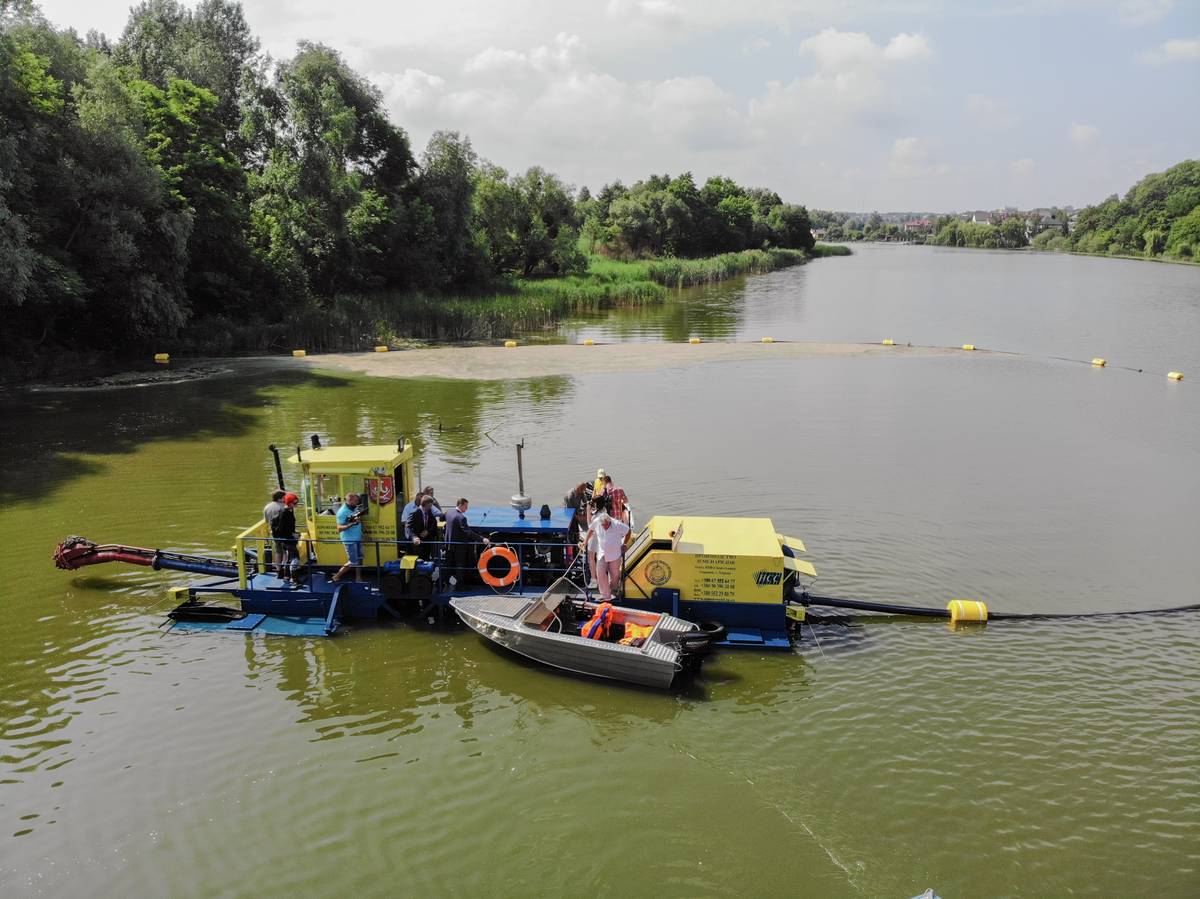 In the news feeds of Ukraine, and especially the Vinnitsa region, you can already see a large number of materials about cleaning the water bodies of Vinnitsa. Some of these materials are available on our website in the media section ABOUT US.
"Vinnytsia region has five thousand water bodies, as well as the Southern Bug and Dniester rivers with tributaries. But the problem of drinking water and water for irrigation of farmland in the region is quite acute. In order to clear the sources that feed the reservoirs and thus increase the water level in the water arteries, a dredger was purchased last year at the expense of the Vinnitsa Regional Environmental Fund. Having cleared the first 250 meters of the Desenka River in the suburbs of Vinnitsa, experts noticed an increase in water flow, said the First Deputy Chairman of the Vinnitsa Regional State Administration Andrey Gyzhko "(author Olesya SHUTKEVICH, for day.kyiv.ua)
The problem of siltation of rivers and reservoirs is very relevant at the moment in all regions of Ukraine. Dredging equipment will be required more and more.
Our company produces high-quality equipment to solve this problem, has extensive experience and competent specialists. We produce dredgers on projects agreed with the Shipping Register of Ukraine. The company has implemented an ISO 9001: 2008 quality management system.
We are always ready to cooperate with municipal and private enterprises on the production of dredging equipment.