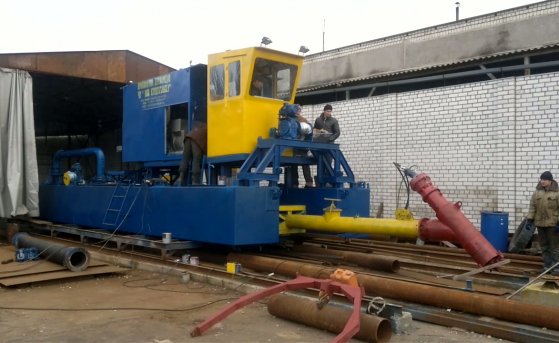 24.05.2012
PE "VVV-Spetstekhnika" has fulfilled the state order for "Naftan" OJSC, the "Polymir" plant, Belarus, Novopolotsk.
In October 2011, the company won a tender for the supply of equipment among 11 participants. And in early January 2012, the equipment was handed over to the customer.
A dredger НСС 800/40-F was produced for the enterprise. The productivity of this dredger is 1600 m3 per shift. The dredger is equipped with a cutter ripper, which allows excavating soil of 3 categories. The dredger of this modification lifts the soil from the depth of the reservoir 1-8 m, pushing through the slurry pipeline 800 m horizontally.
At the moment, "VVV-Spetstekhnika" has already produced the fifth dredger for customers from the Republic of Belarus
In addition, at the end of 2011, a dredger was also sent to Nigeria. This time, for a Nigerian customer, the HCC 400/20-K model was released, with an increased development depth - 15m.