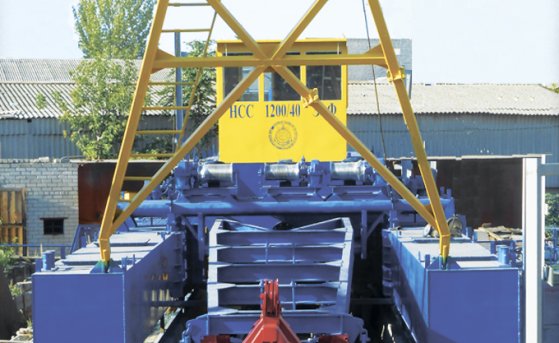 23.09.2014
In September, the company "VVV-Spetstakhnika" has completed the construction of two electric dredges brand HCC 1200-40-F-E to work on a slime pit of mining and beneficiation plant. These models of dredgers equipped with cutterheads power of 70 kW, torque of 9000 Nm.
The maximum depth of development is 10 m, range transportation through pulp through slurry pipeline - up to 3 km
At each dredger is mounted a pump with capacity of 1200 m3 / h on the pulp and the electric motor power of 500 kW.