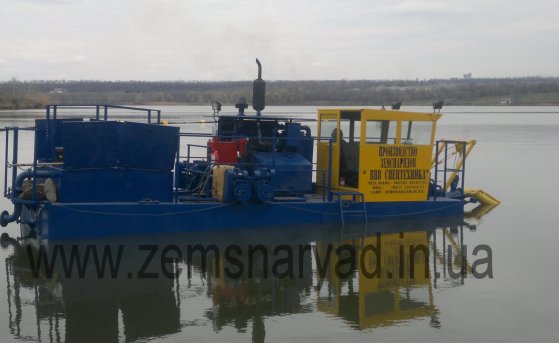 10.07.2012
By order of fish farming organizations "Donrybkombinat", Slavyansk city, was produced by dredge marks НСС 160/30-GR . This mobile, small dredge has a capacity of 160 m3 of pulp per hour, and the depth of development - 7m, which makes it very convenient and effective in cleaning water reservoirs and ponds. Dredger equipped with hydraulic washing-out (jet).
To solve the problem of siltation in the reservoirs, especially in the "no-entry" reservoirs, the use of the dredger НСС 160/30-GR - the best option. This convinced the representatives of other fish farms in Ukraine, who were present at the launch of the dredger in Slavyansk.
Specialists of the enterprise "VVV-Spetstakhnika" had assemble equipment, commissioning and produced had a full briefing of the customer to maximize the use of the dredger.

Currently, "VVV-Spetstakhnika" received an order for two more dredge HCC 160/30 of the fish organizations.