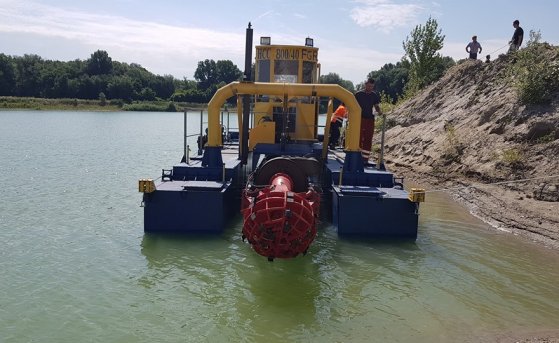 16.01.2020
The Kherson enterprise PE VVV -SPETSTEKHNIKA has been cooperating with the specialized portal Autoline for more than 9 years, as an effective trading platform of international level. Such partnerships allow you to find customers, introduce them to innovative developments of waterborne special equipment and offer them the most profitable options.
The specialized Autoline portal, which is an additional distribution channel for HCC dredgers, which can be found here https://autoline.com.ua/-/zemsnaryady--c173, as well as submit an application online at a convenient time for the customer.
The high-quality photographs presented on the website convey a realistic picture of the condition of floating equipment, equipped with mechanisms, aggregates, devices for underwater excavation, cleaning of water bodies, deepening rivers, ponds, lakes.
The Kherson enterprise "VVV -SPETSTEKHNIKA offers 64 modifications of HCC dredgers, presented in 11 main series. You can find them here. Their productivity varies from 15 m³ / hour to 3500 m³ / hour. HCC dredgers are capable of providing in-depth mining from 0.5 m to 25 meters from the surface of the water. But along with this, various filters for equipment search are available on the Autoline website, which allows customers to find exactly the type of equipment that is needed.
In addition, the Autoline website is an international platform with an affordable online translator. This opens up tremendous opportunities in finding customers around the world.