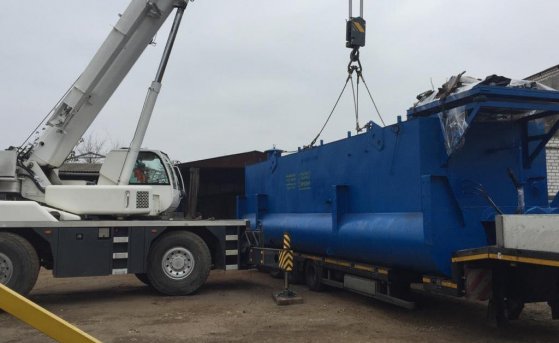 20.01.2020
Last week, dredger mark HCC 800-40-F-GR was sent to the customer from Latvia. All HCC dredgers have a collapsible design, so they are easy to deliver to anywhere in the world by land or sea.
Upon arrival of the equipment at the destination, and within the time agreed by both parties, the specialists of the VVV-SPETSTEKHNIKA enterprise will carry out commissioning work on the territory of the customer.
The VVV-SPETSTEKHNIKA company produces dredgers according to customer specifications. This model НСС 800-40-F-GR has the following main characteristics:
Productivity by pulp is 800 m3/ hour at a pressure of 40 m. Productivity by the ground varies from 160 m3/hour to 90 m3/hour, depending on the type of soil, transportation distance and lifting height of pulp.
The capacity of the dredger pump is a fraction of 60-80 mm.
Maximum overall length is 27 m suction pipe length is 15 m, equipped with a cutter. Maximum development depth is 10.6 m
The milling cutter is designed for cleaning vegetation from a reservoir, such as reeds, root reeds, algae and small shrubs (diameter up to 3 cm)
The spacious control cabin is located on the deck in the bow. The dredger is fully controlled from the operating cabin. For this, control panels are designed, with the necessary control tools.