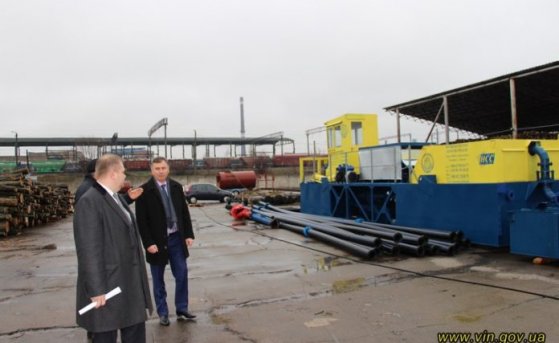 17.01.2018
At the end of December 2017, the company VVV-SPETSTEKHNIKA shipped two dredgers HCC 400/20-GR-F for clearing reservoirs in the Vinnitsa region.
One dredger purchased Vinnitsa City Council, for work within the city. The second dredger will be used throughout the Vinnitsa region.
Both dredgers have a capacity of 400 meters per hour by pulp and can work at a depth of up to 8 m. The dredger is equipped with a cutter ripper and a jet ripper, which allows working with different soil types and bottom sediments. The delivery set also included pipelines, anchors, and other auxiliary elements.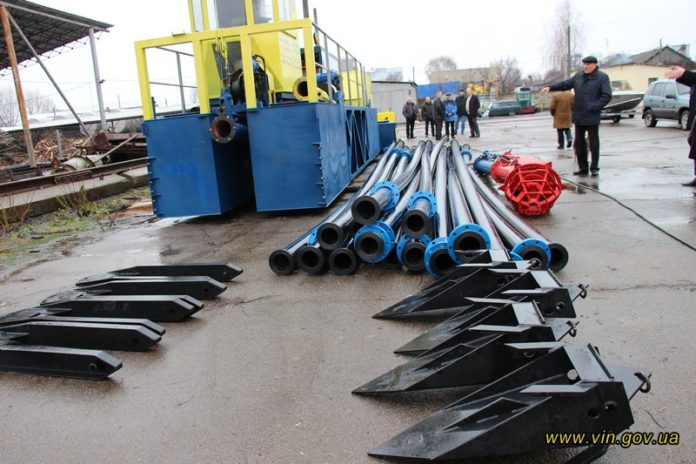 The production and delivery of dredgers was carried out according to the conditions of the tender, which was previously won by our enterprise. The total production time of each dredger was 2.5 months.
On January 3, First Deputy Chairman of the Regional State Administration Andrei Gizhko, Director of the Department of Finance of the State Administration of Ukraine Nikolay Kopachevsky and Director of the Department of Agro-Industrial Development, Environment and Natural Resources of the Regional State Administration Mykola Tkachuk visited the Regional Investment and Construction Assistance Fund and inspected the dredger that was purchased for the needs of the region.
"In connection with climate change, the problem of drinking water and water for irrigation of farmland in recent years in the region is quite acute," Andrei Gizhko comments. - There are 5,000 water bodies in the Vinnytsia region, as well as the Southern Bug and the Dniester rivers with their tributaries. Specialists-environmentalists assure that clearing the sources feeding these water bodies will lead to an increase in the water level. We will also solve environmental problems and increase the fertility of soils. "
The official stressed that the technique, which was previously used for cleaning reservoirs, has already exhausted its resource and can not be operated, so the question arose about the need to purchase new equipment.