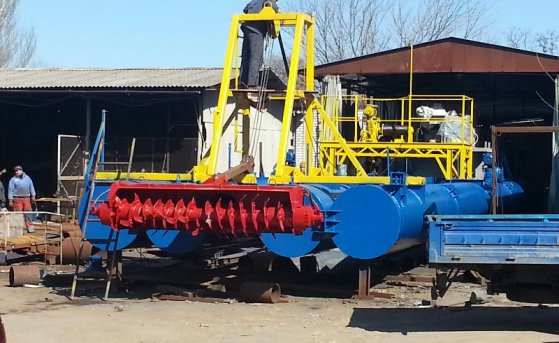 28.03.2013
The Kherson enterprise "VVV-Spetstekhnika", specializing in the production of dredgers, has opened its offices in Nigeria and Ghana, where it exports machines.
Now on the assembly line of the enterprise there is another dredger HCC 2000/63, ordered by the Africans. This machine is equipped with a milling ripper, which makes it easier to extract soil from a depth of up to 20 m. Its slurry capacity is 2000 cubic meters / hour.
Under the next contract, the plant will manufacture equipment for the company GENERAL INTERTRADE LTD NG, which has already acquired one NSS dredger a year ago and is now expanding its fleet.
Source: www.spectechnika.com