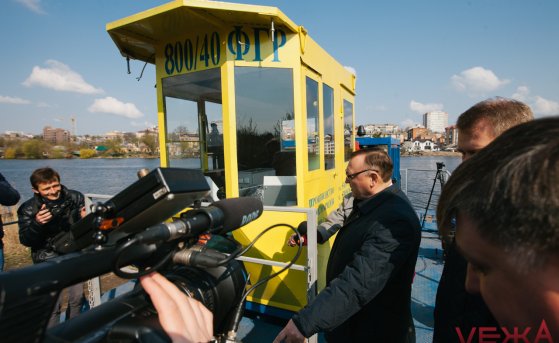 19.04.2019
Starting from June 15, after the end of the spawning period, the bottom of the Southern Bug River will be cleared by a dredger recently purchased at the expense of the Vinnytsia Regional Council, which is twice as powerful as the one that the region acquired last year.
Demonstration of the technique - the HCC 800/40 suction dredger with a cutter - took place today, on April 19, on the embankment of the Southern Bug near the Old Town Bridge, with the participation of heads of specialized organizations, and in particular Valery Koroviy, head of the Vinnytsia Regional State
A dredger is a floating vehicle designed to separate soil, launch, silt from the bottom of the reservoir, lift them above the water level and transport them to their destination.
The dredger was manufactured by the Kherson company "VVV-Spetstekhnika" (cooperating with 17 countries of the world), and on the basis of a tender procedure for open tenders, the equipment was purchased from the regional budget by the municipal organization "Regional Fund for Promotion of Investments and Construction". This machine will clear the river primarily on the territory of Vinnitsa, and will be led by a specially trained crew of three people. The dredger weighs 14 tons, it can work at a depth of 14 meters, the power of the main engine is 210 kW.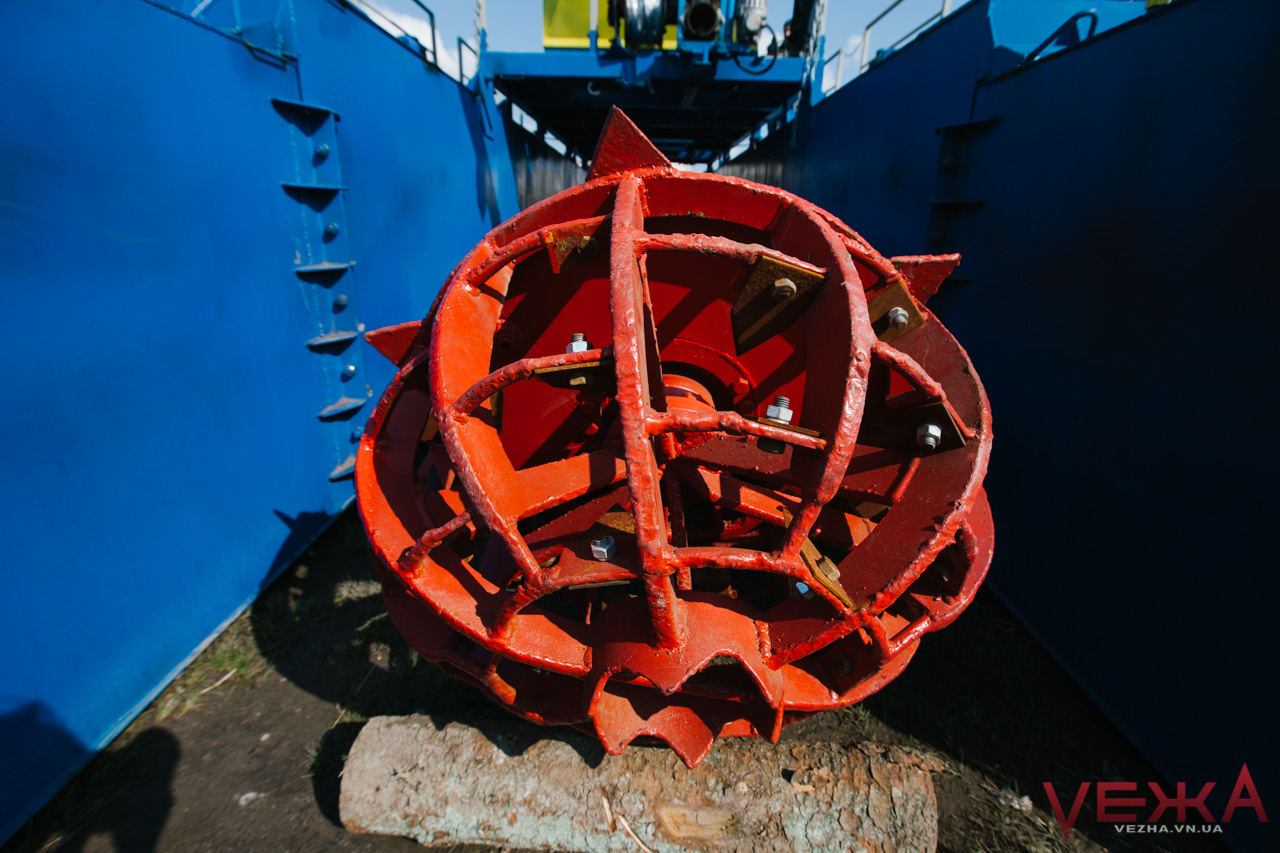 The machine is capable of "pushing" 40 cubic meters of silt, soil, sand per hour (pulp capacity - 800 cubic meters per hour). The cost of the dredger UAH 5,950,000, that also includes the cost of a special vehicle that will transport the team that serves the dredger and, in particular, deliver fuel.
While the specialists will test the equipment, after the start-up and commissioning works, approximately on April 22-23, the dredger is planned to be launched in the area of the water supply and sent in the direction of Strizhavka River.
The full launch of the equipment is scheduled for June 15, when the spawning period ends. Also, before launching the equipment, representatives of the manufacturer will be expected, and with their participation the launch will take place. This year it is planned to use a dredger to clear the Southern Bug within Vinnitsa (more than 9 kilometers) and in Strizhavka (almost 8 kilometers). First of all, attention will be paid to the coastal protection zone, water intake points and beaches.
According to Igor Dombrovsky, first deputy chairman of the regional fund of the communal organization "Regional Fund for Assistance to Investments and Construction", the dredger was purchased in March 2019 for UAH 5.95 million (funds from the regional budget), in the past they purchased a slightly less powerful dredger that will clear small rivers, one more was purchased for the city budget. Thus, there are already three dredgers in the region.
Translated from source: https://vinnytsianews.com/